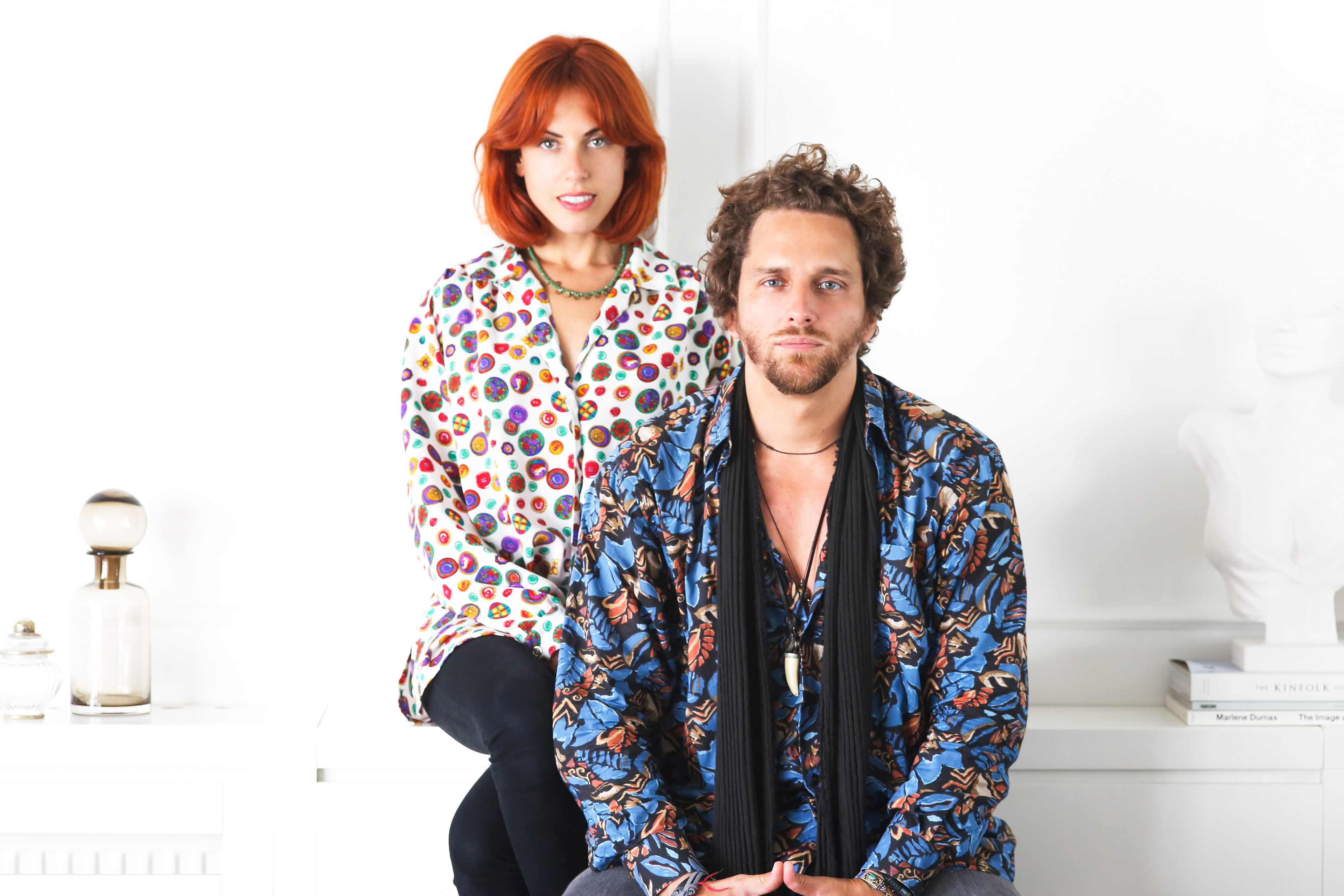 Majick Creations is a boutique creative studio formed 
by visual artists 
Liz and Erwin Georgi.
Creating visually attractive images, interactive installations, videos that connects directly with the soul of the viewer. With a strong admiration for that which has come before us, they seek to blend the beauty of older art pieces with our presence in the present, converting them into a new form yet honoring their original essence.
​​​​​​​
Majick Creations creates collages 
both handmade and digitally; 
applied in any format of prints, 
digital images (jpeg), 
animated images (GIF) 
and stop motion videos.
"
We collaborate with brands to help visualize their identities; often in the form of (but not limited to): social media tools, presentation videos, and curating and assisting the production of various events such as workshops and pop-up shows.
"
We welcome any new ideas and different forms of collaboration.
Looking forward to hear from you.
+ + + + + + + + + + + + 
+ + + + + + + + + + +
+ + + + + + + + + + +
+ + + + + + + + + + +
+ + + + + + + + + + +
​​​​​​​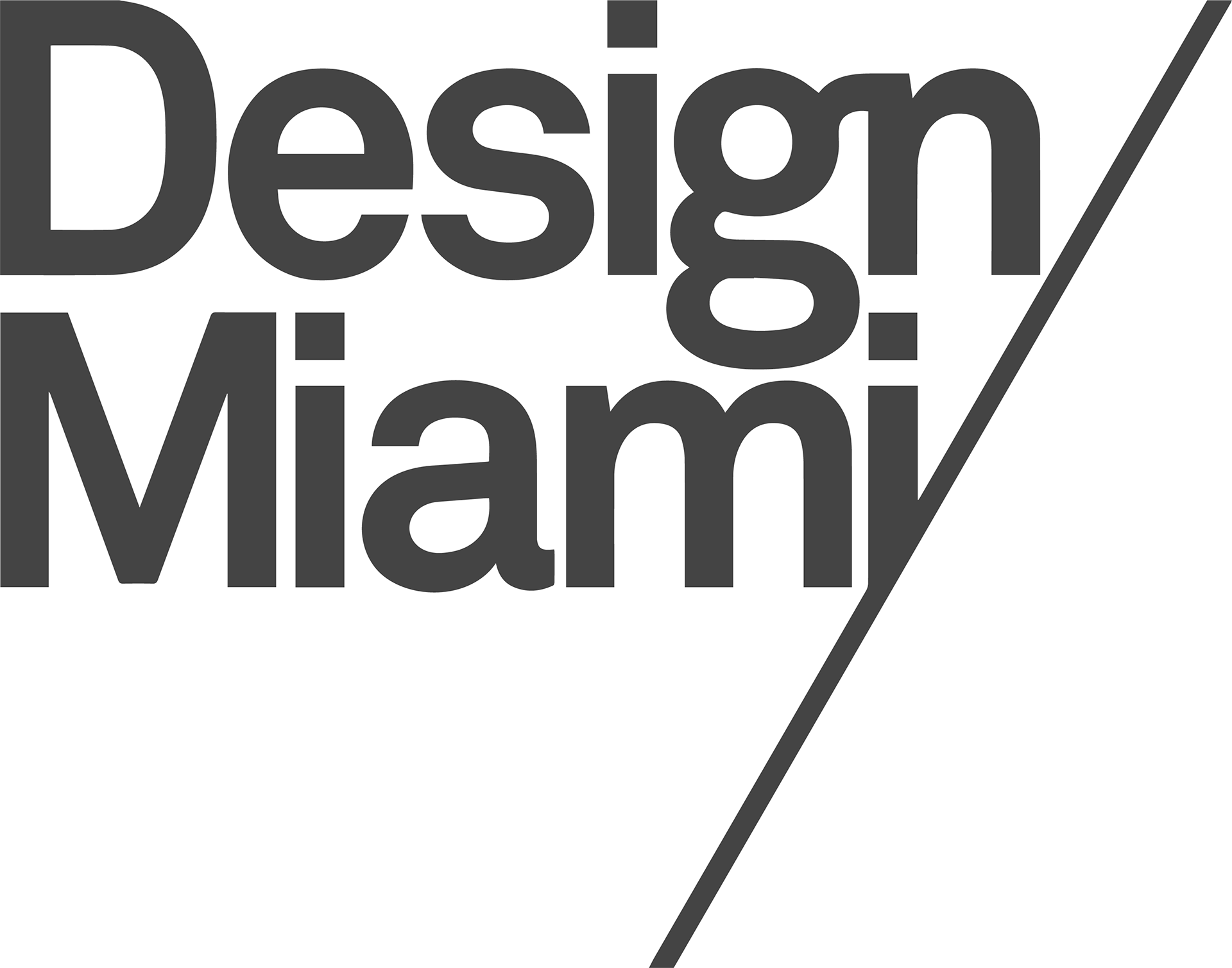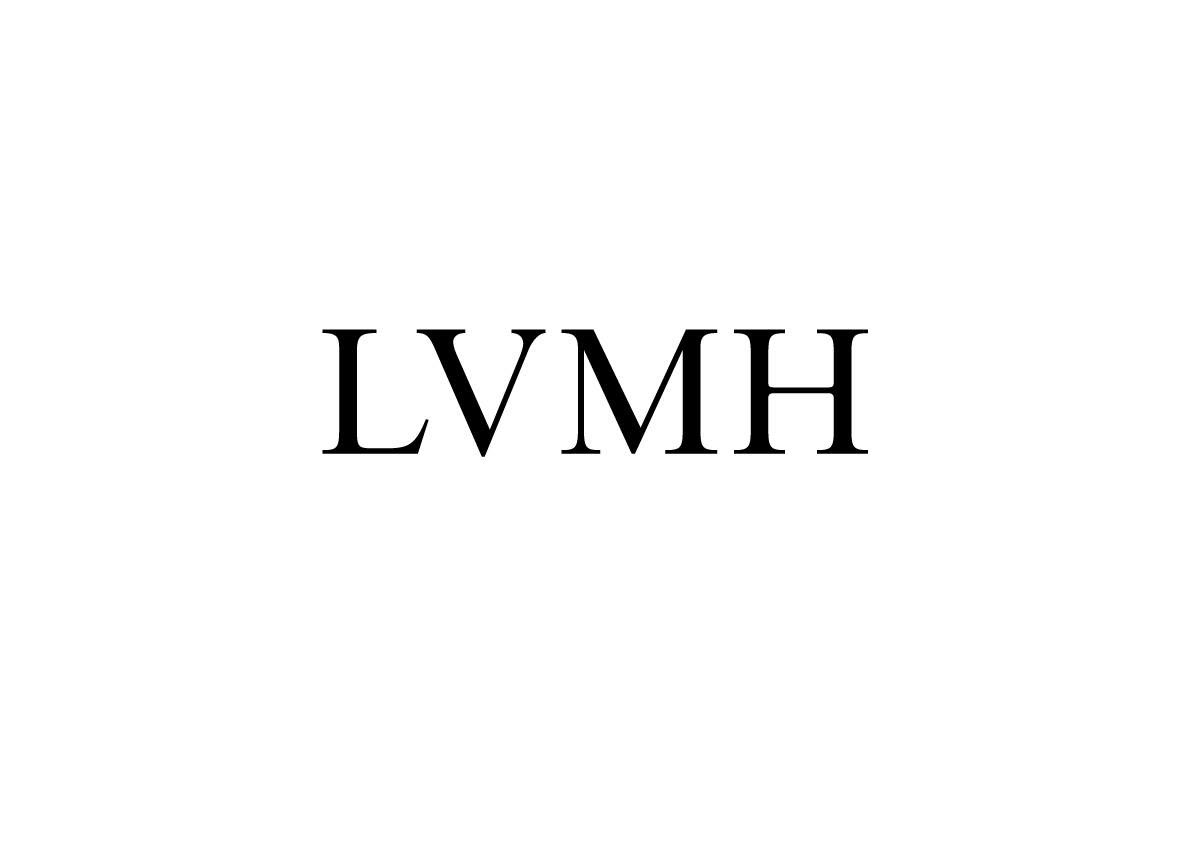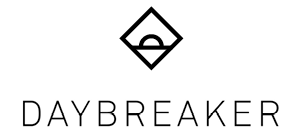 + + + + + + + + + + + + 
+ + + + + + + + + + +
+ + + + + + + + + + +
+ + + + + + + + + + +
+ + + + + + + + + + +
Interview (Cut,paste and make them smile)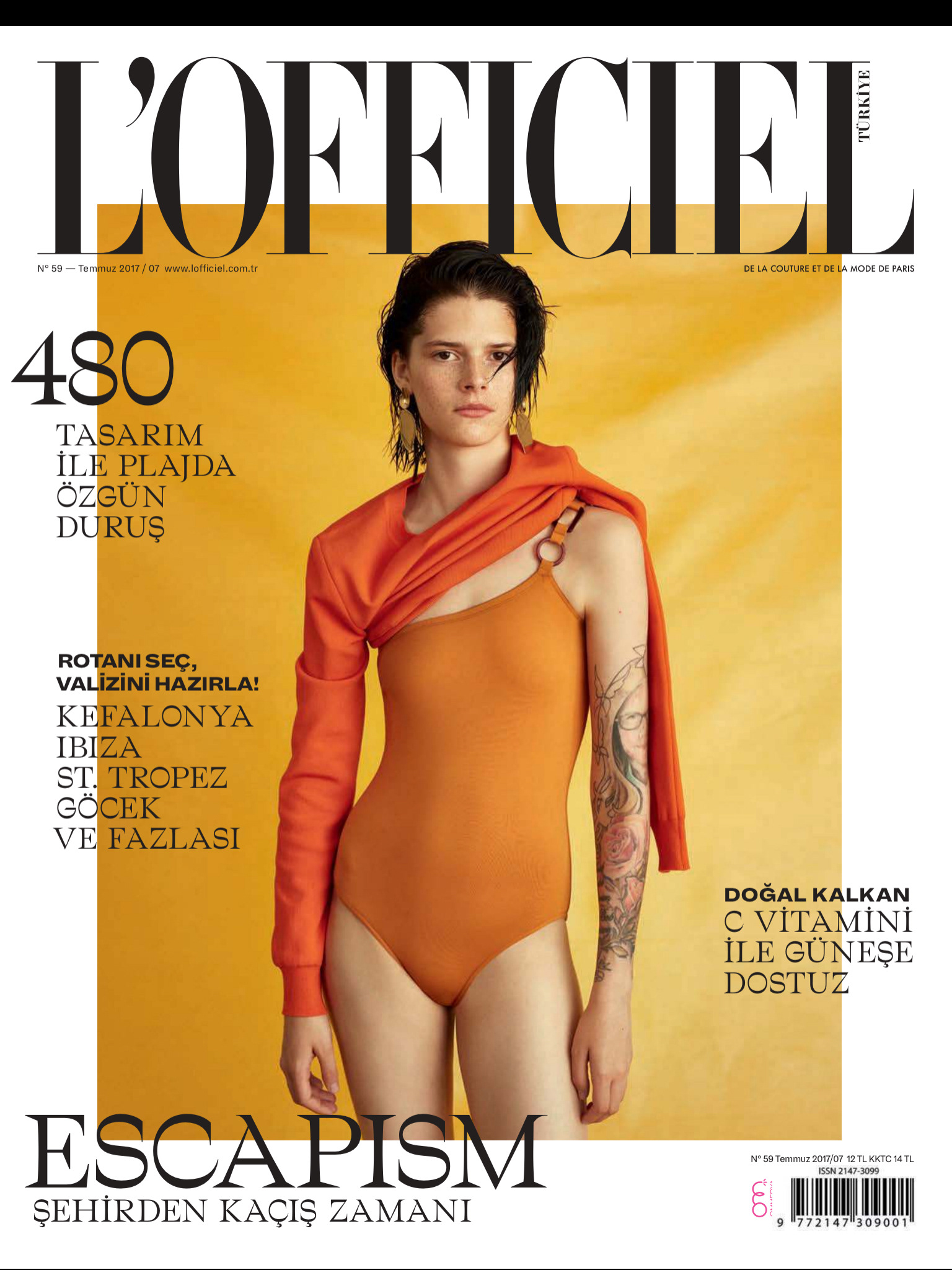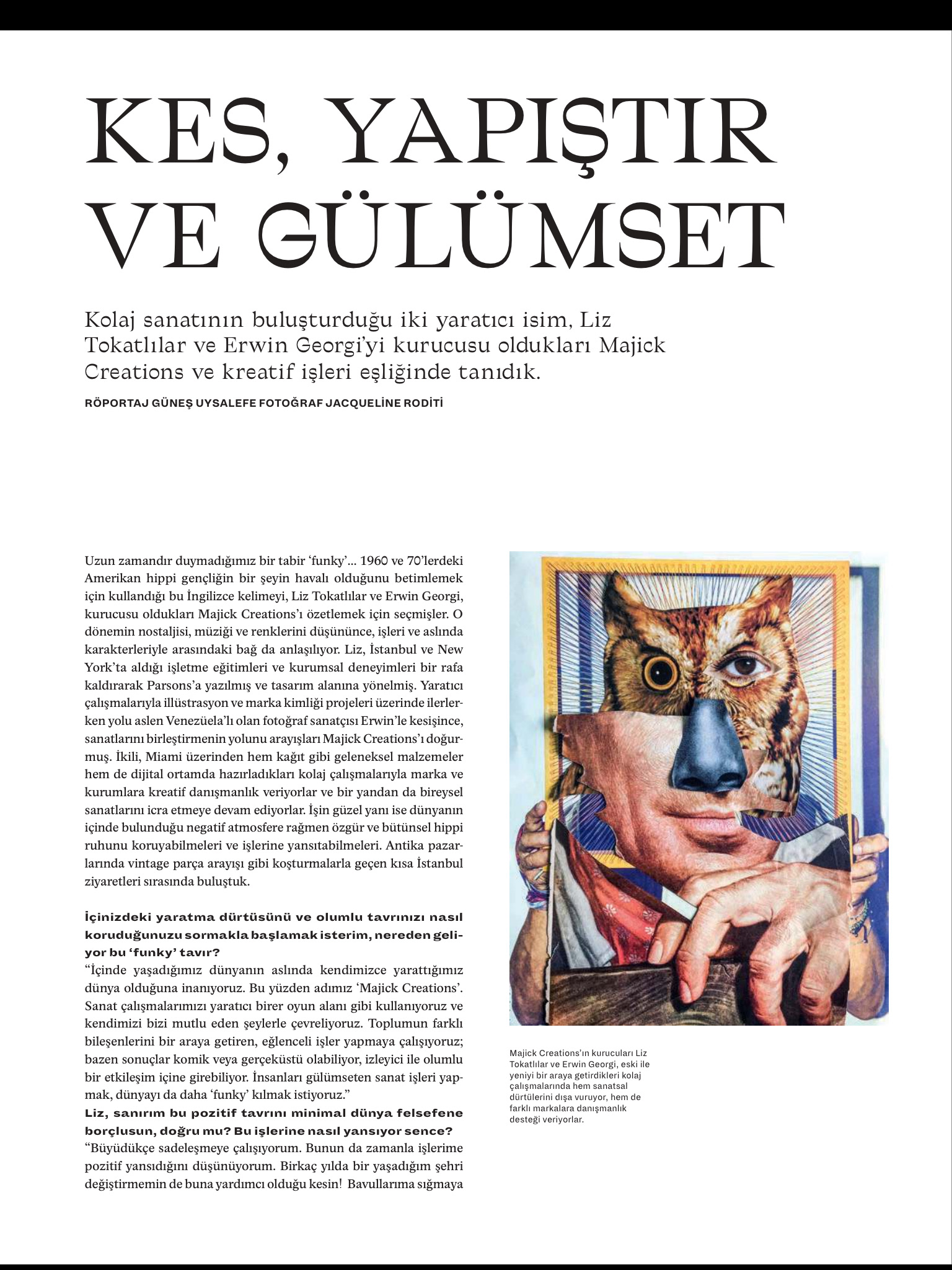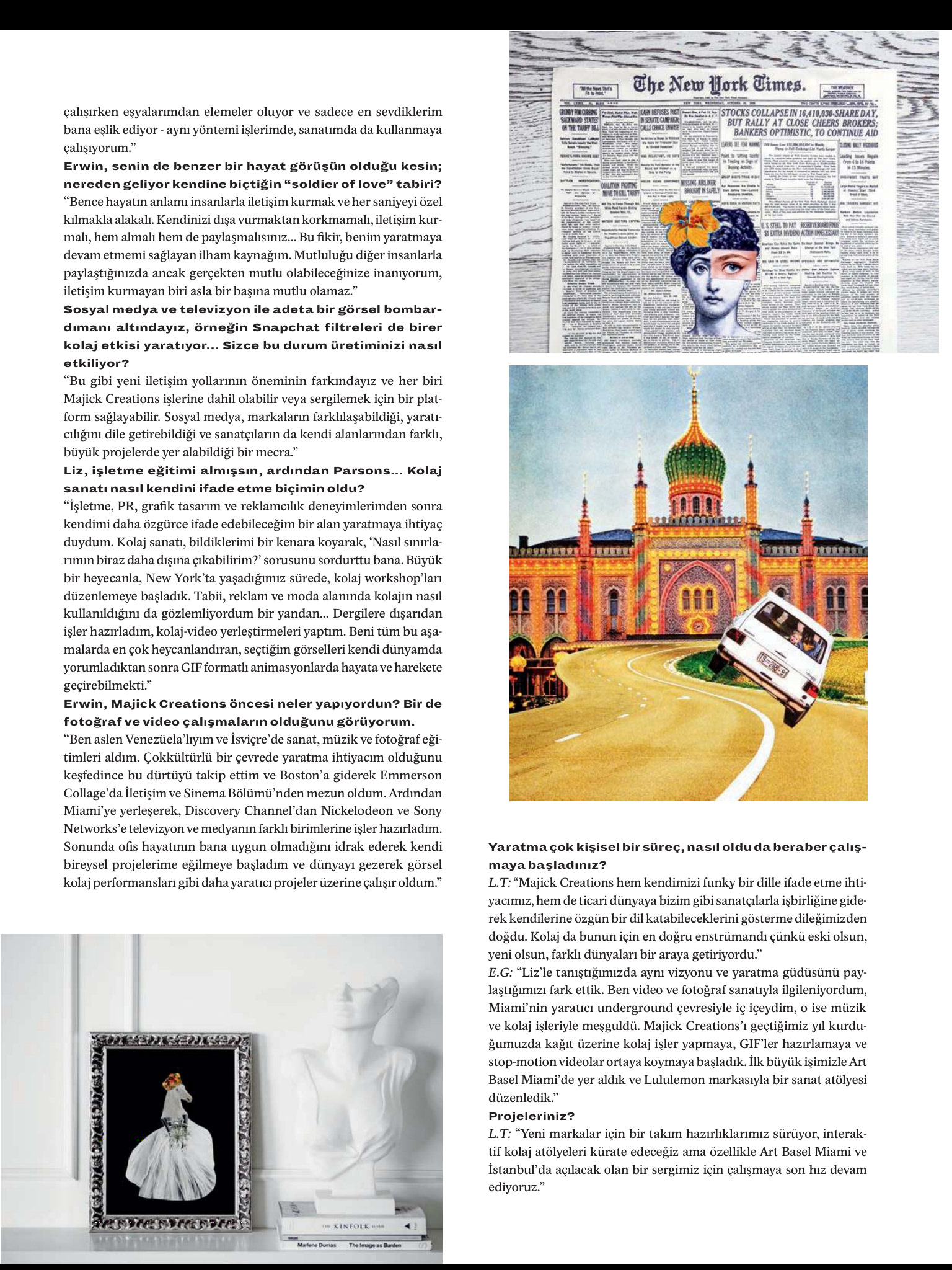 GQ SUMMER ISSUE / COLLAGEART PRINTS